OFF THE BEATEN PATH
A NEWSLETTER OF BLUE GREEN EXPEDITIONS
Happy New Year to all of our wonderful friends and fellow travelers! 2019 was a crazy year with 19 trips to every corner of the globe, 110,000 miles or so flown, AND a move to Oregon! Yes, Oregon! The Blue Green Expeditions team moved in October to our new digs near Eugene, Oregon. It was a crazy time of year, and we are finally getting settled in. In the middle of all this, Paul even managed to fulfill a lifelong goal of swimming with Orcas in Norway.
2020 is starting off with a bang after an incredible trip to Antarctica with 40 adventurers. We end the year with a return to one of the most special places in the world- the Galapagos.
In between, we will visit some old favorites such as Tasmania and Croatia as well as exploring new places including the Derawan Islands of Indonesia and Kvitoya in Svalbard. And based on the success of Paul's trip to Norway with the orcas, we are adding another trip there in November. Yes, we know it is cold, but it is worth it!
2021 will feature quite a few new destinations including Sudan, Lake Baikal, Fernando do Noronha in Brazil and Malpelo! Keep an eye on the website for more additions to the 2021 and 2022 lineup. Lots of new stuff is being added weekly so keep your eye out for the latest additions.
Hints for those of you who just can't wait…
Antarctica Expedition in honor of the 100th Anniversary of Ernest Shackleton's death covering all of the major Sub-Antarctic islands as well as the continent itself.

Sardine Run and South Africa Safari

Deep South Exploration at Helen's Reef in Palau
AND MORE!!!
AND FOR THOSE OF YOU WHO LOVE LAST MINUTE DEALS…
SOCORRO!!! The destination to interact with mantas and pelagics of all types. We have a few spots left for our trip March 11-21. It is the perfect time of year with incredible manta action AND lots of humpback whales and dolphins. What a combination! We will be aboard the Nautilus Belle Amie which is an incredible boat, and the charter includes free nitrox, pre trip hotel night, pre trip check out dive and photo seminar. Contact us ASAP to take advantage of significant savings.
DERAWAN INDONESIA!!! This part of Indonesia is rarely explored and not well known. But it will be! Be among the first to explore this pristine part of the coral triangle. Get 25% off as a reward for being adventurous! We also have an optional land package to explore Borneo after the trip. This includes a visit to Louis Leakey Park to see the orangutans. Trip starts July 15!
WHERE CAN YOU SEE BLUE GREEN EXPEDITIONS?
In addition to traveling with us to some of the most amazing places in the world, you can catch up with us at several dive shows this year.
March is a big show month with the Boston Sea Rovers in Boston, MA March 7-8 and Beneath the Sea in Secaucus, NJ (near NYC) March 27-29. Faith will be presenting at both of these shows, and we will have a booth as well so please come on by!
And we will end the 2020 consumer show season at the Scuba Show in Long Beach May 30-31st. Hope to see lots of our Southern California friends there!
SPECIAL THANKS TO THE INCREDIBLE PHOTOGRAPHERS WE WORK WITH.
We are very lucky to work with a number of fantastic photographers who generously share their knowledge during the expedition and their images afterward. Special thanks to Richard Salas, Becky Kagan Schott, Connie and Dave Faas, John Thackara and Andy Deitsch for sharing their expertise and images. Interested in learning more from Becky or Andy this year? Becky will be with us in Antarctica, Spitsbergen and Croatia this year. And Andy will be leading our trip to Israel and Jordan.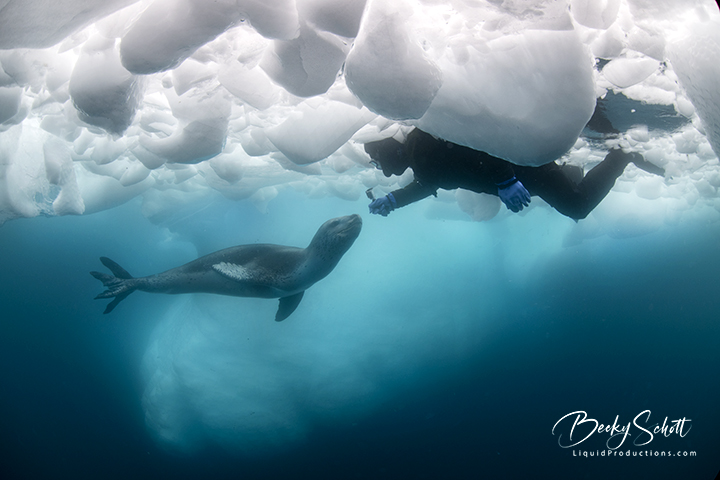 TRAVEL TIP FOR EXPLORERS: Are you a US citizen traveling to remote places? Use STEP (Smart Traveler Enrollment Program) from the US State Department to register your trip with the closest US embassy or consulate.
Receive important information from the Embassy about safety conditions in your destination country, helping you make informed decisions about your travel plans.

Help the U.S. Embassy contact you in an emergency, whether natural disaster, civil unrest, or family emergency.

Help family and friends get in touch with you in an emergency.
Check it out at https://step.state.gov/step/