OFF THE BEATEN PATH
A NEWSLETTER OF BLUE GREEN EXPEDITIONS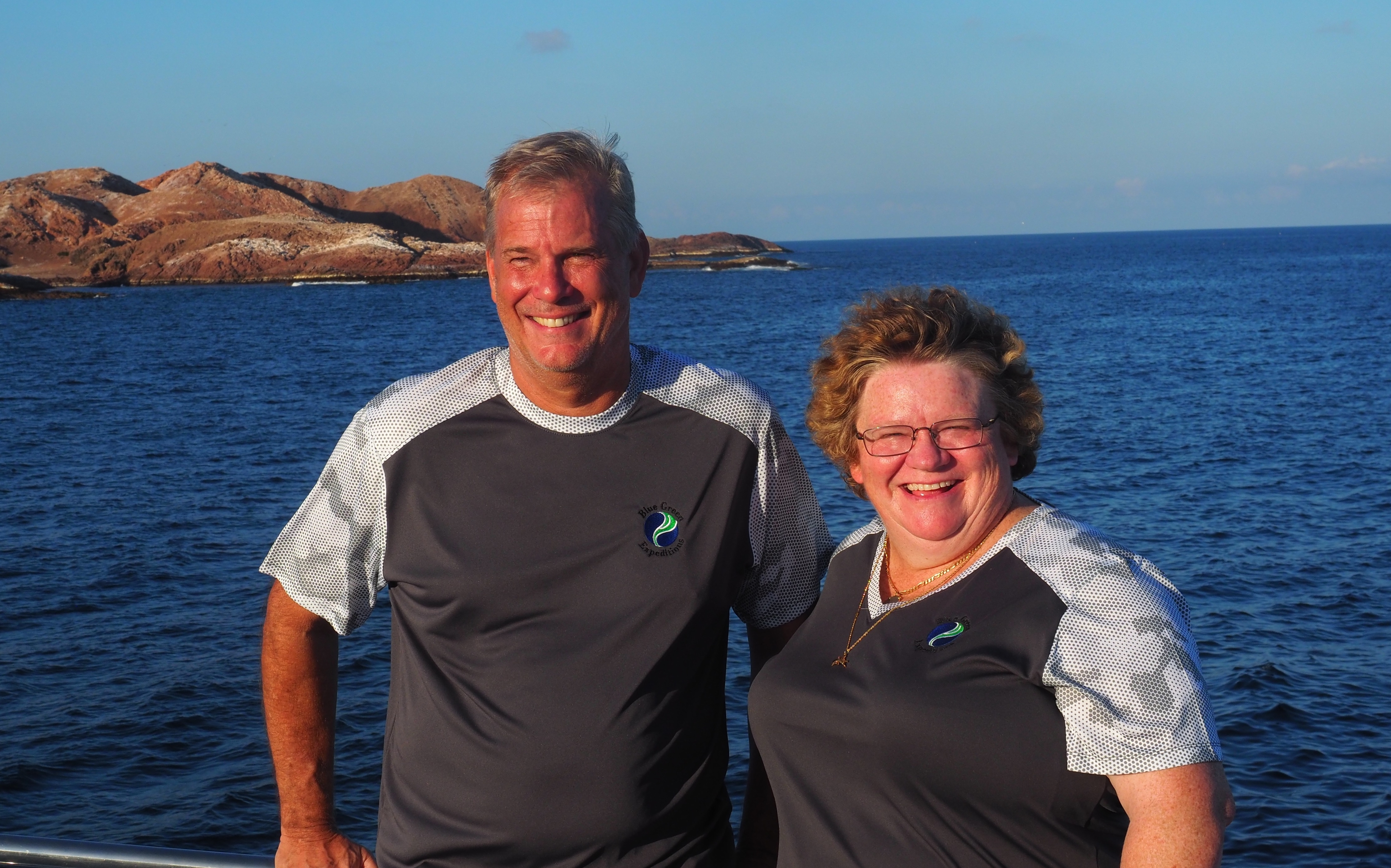 Welcome to our first bimonthly newsletter! The last 18 months have been a whirlwind as we have traveled to all 5 oceans and 7 continents – exploring new places, reconnecting with old favorites and sharing it with our amazing customers. So, the big question is:  Where are Faith and Paul? Currently, we are exploring the Mid Atlantic Ridge and blue water diving in the Azores before heading north to another Mid Atlantic Ridge destination- Iceland!
And of course, it will not stop there as we have more new and exciting destinations planned in 2020 and 2021.
For example, we can't wait to head back to Oman in April and do more exploring of this oasis in the sea that is loaded with fish while surrounded by desert. Our trip includes 9 full days of diving and a 3 day desert safari so you will get a true feel of the area. When we visited last November, we were the first group of Americans…and 2 token Canadians! Love you Julie and Michel! Our good friend, Nancy McGee, renowned presenter, educator and member of the Women Divers Hall of Fame, will be joining us this year as a professional videographer as well!
July will bring us to Indonesia. In addition to a 12 day repositioning trip aboard the Raja Aggressor that will start in Raja and end in Lembeh, we are also offering a 2 part exploratory trip to the Derawan Islands aboard the Raja Aggressor and ending with a 6 day trip to Java and Borneo to see the orangutans among other incredible sites. We can't wait to explore this virgin area near Borneo. This is new territory for even most of the hard-core Indonesia divers.
Of course, we have to throw some cold water in there. In August, we will be heading north…and we mean WAY north! We are heading to Spitsbergen and the Svalbard Archipelago which is home to about 3000 polar bears and 5500 walruses. And the best part is we will be venturing to the furthest north and most remote part of the Archipelago, Kvitoya, where we will be first recreational divers to explore this pristine island. Becky Kagan Schott, award winning photographer and Women Divers Hall of Fame member, will also be joining us.
And that is just the tip of the iceberg, pun intended,….see our website for the complete list and check it often…we are always updating things!
TRAVEL TO CUBA
Cuba has been in the news lately…and not much of it has been good. Fortunately, we are happy to report that our two trips for next June are fully approved for legal travel for US citizens to Cuba. As our trips were already booked with Oceans for Youth prior to the elimination of "people to people exchange" as a justifiable reason to go to Cuba, both trips are grandfathered in as are our land packages being offered in conjunction with these June trips. Please contact us for more information on how to travel to Cuba easily, safely and legally. And don't miss it…best diving in the Caribbean BY FAR!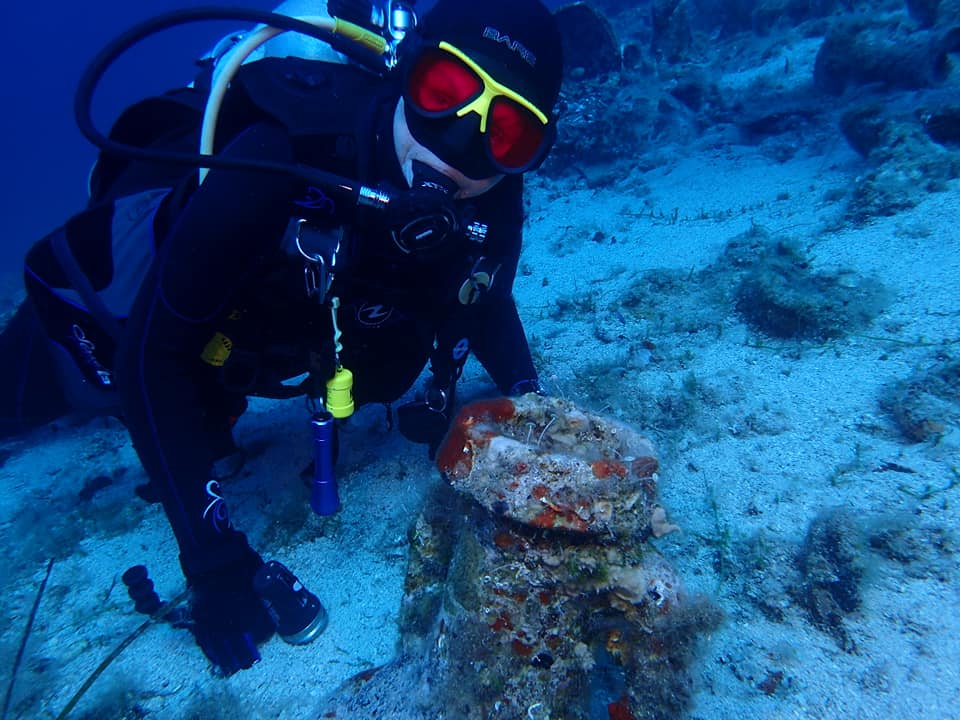 WHERE ARE WE GOING NEXT?
Keep an eye on our Facebook page as we have some amazing adventures planned in the next 6 months. We have several trips to different parts of Europe…yes, Europe. In August, we will be diving the Mid Atlantic Ridge in Azores, Portugal and Iceland. And from there, Faith ventures to Scapa Flow for the 100th Anniversary of the sinking of the German Fleet after WWI, and then Croatia, where history and diving come together in the clear blue Adriatic Sea.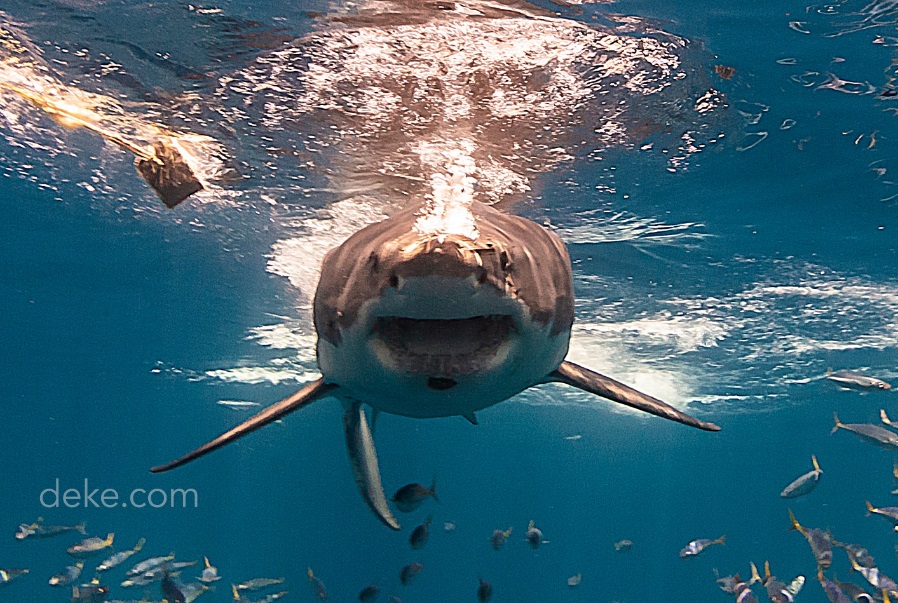 Then, the next trips are all about the big animals!!! While Faith is in Europe, Paul will be heading to Africa for a land safari with lions, giraffes, rhinos and more. After that, Great White Sharks in Guadalupe Island is a bucket list experience you don't want to miss out on. And of course, don't forget the 9-night trip in March to Socorro to dive with the massive manta rays that inhabit the islands as well as other pelagic life swimming by. At the request of a couple good customers and friends, we even snuck in a fun and easy trip to Cozumel and the cenotes of Playa del Carmen for early December.

We still have a few spots on our trip to Croatia, Guadalupe, Cozumel, and Socorro so please contact us about some specials for last minute travelers!
OUR PARTNERS
We are very lucky to work with some amazing organizations and individuals that really make it enjoyable to be away from home for half of the year. July 15-25, 2020, we are running a special trip as a fundraiser for two of these groups: Women Divers Hall of Fame Scholarship and Internship Fund (WDHOF) and Dive for a Cure. This trip to the Solomon Islands is for WOMEN ONLY, and the one we did in 2018 was such a success, we had to do it again. In conjunction with Solomon Islands Dive Expeditions, a women owned company, we are proud to offer this unique trip designed to bring women from diverse backgrounds and dive experience together in a supportive environment. All proceeds go to the successful Scholarship and Internship program of WDHOF, which gave out over $70,000 in grants last year alone, and Dive for a Cure, a diver supported program that has raised over $1 MILLION for breast cancer research in the last 10 years. We do have a few spots left so please let us know if you are interested in 2020's trip.
I would like to give a special thanks and shout-out to all the photographers who graciously donated their work for this newsletter:  Andy Deitsch, Jamey English, Michael Greene, Deke McClelland, and Sally Wahrmann.